A winter vacation is one of the best getaways we can have. There is no better therapy than spending your vacation skiing, snowboarding, and simply enjoying the extravagant scenery and open air.
We have put together a list of places around the world, where you can head to and enjoy your winter activities (and in no particular order).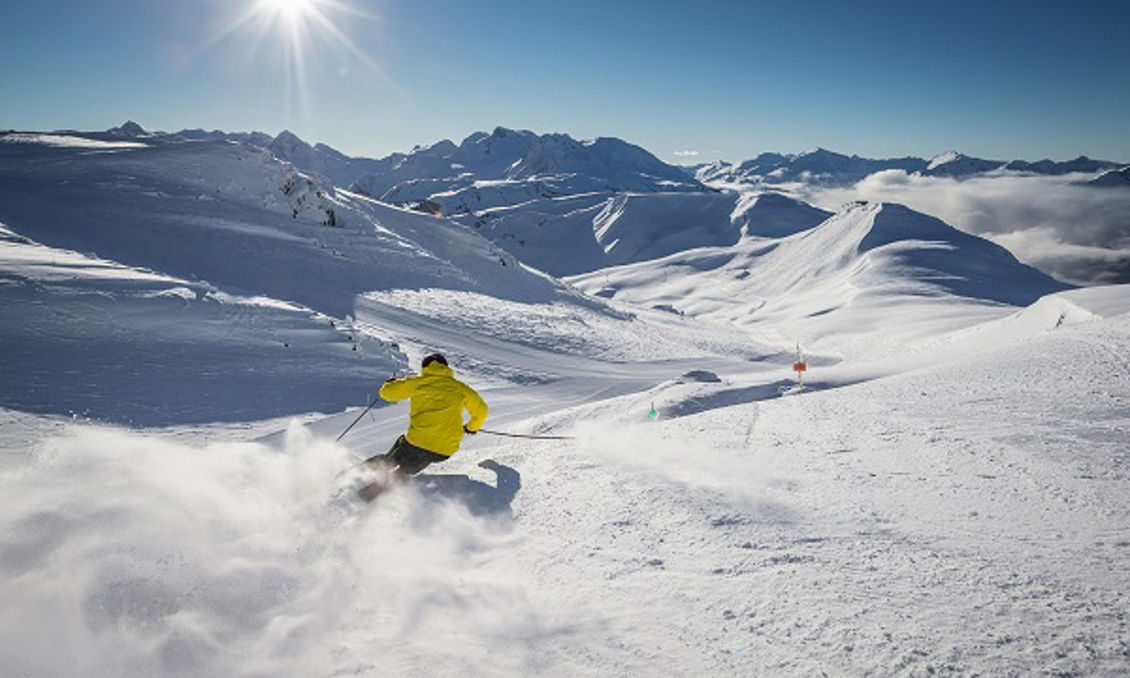 Located in Whistler, British Columbia, Canada, Whistler Blackcomb is the largest ski resort in North America with the greatest uphill lift capacity. The resort features the Peak 2 Peak Gondola connecting Whistler and Blackcomb mountains at the top. Whistler Blackcomb is one of the busiest ski resorts, thus attracting more than 2 million visitors a year.
Zermatt in the Swiss Alps is a village that overlooks the Matterhorn, in turn creating one of the most unique alpine landscapes in Europe. Go skiing, explore the hiking trails, explore upwards to the mountains by cable car and train, or simply soak in the sights on the streets of Zermatt. There are three key mountain peaks to explore from Zermatt: Matterhorn Glacier Paradise, Gornergrat and Rothorn. Pick one or pick them all! Zermatt is Switzerland's highest ski resort. Did we mention that the slopes are open throughout the year?
Snowmass is a resort in Colorado, USA. It is the largest of the four Aspen & Snowmass mountains. The mountain is known for its wide cruiser runs, family-friendly atmosphere, and ski-lodging. The resort is known for an extensive skiing terrain. It also has the most vertical feel of skiing in any ski area in the United States.
A very popular winter holiday destination in the Savoy Alps, the Val d'Isère and Tignes offers skiing for beginners and experts. Val d'Isère nestles amidst the mountain tops on the border of the Vanoise National Park. It is a highly sought after destination for the great outdoors with its lush green scenery, slopes and (might we add) charming atmosphere. Aside from skiing, other alpine activities offered here are road biking up the Iseran mountain pass, mountain biking in the Bike Park, and mountain hiking.
Closer to SWANS' home, Niseko is the one of the most famous ski resort in Japan. It attracts a large number of tourists from the skiing and snowboarding community. Known for being very accessible and welcoming to foreign visitors, Niseko is known for their light powder snow, long ski runs and plenty of after-ski activities.
On top of that, Niseko offers is a unique activity — Off trail skiing, which is not commonly found in other ski resorts. Explore the backcountry via guided tours and helicopter tours.
There are three major resorts located in Niseko- Grand Hirafu, Niseko Village and Annupuri. The resorts are joined at the top of the Mount Niseko-Annupuri mountain.
One more from Japan which we couldn't resist sharing! Hakuba is located in the Northern Alps of Nagano Prefecture. It is one of Japan's most popular ski areas. Known for good snow and several ski resorts, Hakuba has been the location for several competitions. This includes alpine and Nordic, during the 1998 Nagano Winter Olympics, to name a few.
Hakuba is easily accessible from Tokyo, as well as from the Nagoya and Kansai regions. It offers skiing and snowboarding, along with Japanese onsen (hot springs), which is available throughout. Hakuba has a large number of major resorts you can pick from during your visit there.
Hotham is easily accessible from Melbourne city. It is nestled amongst the Victorian Alps of the Great Dividing Range. It is best known for its spectacular views and a huge 320 hectares of ski terrain. From simple slopes to more challenging terrains, Hotham, the 'Powder Capital of Australia', is perfect for every one, from beginners to experts alike. Hotham offers family-friendly activities like to bogganing, dog sled tours and snow mobile rides.
Why not pick out some of our gear to accompany you on your journey?